Leap4Nepal is the project established  with an aim to educate students in the poor community in the Sindhuli of Nepal . It is committed to provide various computer and emotional intelligence training to students of  the age 12-17 .
Leap4Nepal is a chapter of Leap4Change, United States- which was established in 2009  to provide leadership coaching and consulting program designed to affect real change today while building the leaders for tomorrow . It is making a positive impact in the field of Arts , business development , education ,environment , health,social justice and sports in different parts of the world . Leap4Nepal is its new partner which is established with the active initiation of two interns.
Sanish Bajracharya
Sanish is an international student finishing his graduate degree in Masters of Arts in Global development and peace at the University of Bridgeport ,Connecticut. He Completed his Bachelors of Arts Majoring in Social Work at Thames International college in Nepal .
During his undergraduate career,he worked as an intern at various organization related to health,drug abuse,childrenand women . Inspired by these experinece ,Sanish joined Global Development Program for his Master's studies,Conducting research on globally categorized social Problems and exploring solutions
Sanish aspires to pursue a career in international development and write policies for global affairs ,he enjoys working out and reading self-development books .
Sushant Pokharel
Sushant is an International graduate student at University of Bridgeport . Being an student of Master in Arts of Gloabl development and Peace with major in International development ,he is very keen to work in the field of  international development .
He completed his undergraduate in Social Work and Rural Development . Being an student of humanitarian  services ,he have worked in various organization who work in the field of street children . womens trafficking ,drug abuse. Further, after his undergraduate he also worked as Community Development worker in Asian Amma Nepal where his major responsibility was to work in community level setting to halt girl trafficking  .
Currently, as a graduate student he is working as an intern in Leap4change as Program development where his major responsibility is to establish Leap4Nepal and also to assist in various other program of the organization .
These two internee despite  coming from the underpriviged community ,   always listened to their elders who passed down the following wisdom which helped them to give shape in their dreams: "What if we could go somewhere, some place where there is no limitation to achieve your goals and ambitions, where your heritage will not define your potential and you can satisfy not just your needs but your wants?"
The voice of their elders resonates with them  every day:  "Son, Education is the key to your bright future. Make sure you have enough at the right time and at the right age."
With this perspective, they  came to the United States for  M.A. in Global Development and Peace at University of Bridgeport. Coming here, they saw opportunities not only to gratify themselve, but also to give something back to Nepal. Thanks to  ancestors, they knew the value of education and that being committed to learning got them where they are right now.
Together with their global partners Olivia, Matt and Walker, they are launching basic computer training , English language education and a LEAP leadership workshop for students in the rural Sinduli district of Nepal.
During Team Building Process
They have a vision to pave the way so underprivileged children from poor communities can  receive proper quality education and skills training ,improve their communities and  build their families and their lives. Through their internship over the last two months at  LEAP4Change, they got the opportunity to to work collaboratively with Olivia , Matt and Walker who are  influential, active teenagers in New Canaan, Connecticut. They realized these high school students at the LEAP4Change leadership workshops shared alike vision and goals which were their focal point as a team. Their common vision is focused around education, health, and leadership on a global scale.
During Team Building process with Prashant(Nepal)
With this common interest, they shared ideas with Prashant, a motivated Nepalese youth leader, committed to bringing positive impact in his society. After in-depth discussions with him, they found that the Sindhuli district is an ideal place to improvise launch basic computer education trainings. a LEAP Corner. The landlocked, mountainous  country of Nepal has progressed a lot in education in the last two decades,  however, people in rural areas do not have access to computer and are far behind  our neighbouring countries India and China in English language proficiency.  Prashant informed them that Sindhuli students desperately need leadership training, computer education, English language skills and health education and he felt a LEAP Corner that provided access to all of these skills could greatly benefit the struggling community.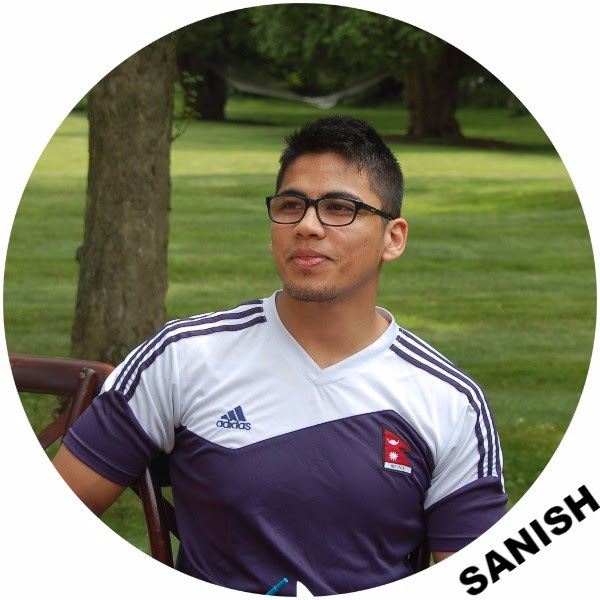 With this particular vision in their mind, LEAP4Nepal will focus on the Sindhuli district, 185 km away from the capital city, Kathmandu.  Their first  LEAP will train a maximum of 12 students ages 12-17 from government schools, who represent the poor population of Nepal. They will teach them basic computer skills, English language skills, and emotional intelligence leadership skills.
  Road to Sindhuli from Kathmandu(Capital)
They aim to provide basic computer knowledge such as how to use  Microsoft software, social media, E-mail and Skype. Additionally,they plan to enhance existing English language classes, to includes better drilling of  grammar and diction. They also will teaching kids about hygiene and how to better sustain resources.   This is a project that not only addresses the needs of the local community, but one in they are very passionate. Because education has been a priority of their  since childhood, they carefully designed the LEAP in Nepal project to revolve around education.
They are now working on making this project more presentable with documentation and writing program proposals to get some financial aid, in order to make the project further sustain itself in the coming future. Now that they have designed the type of program they want to create,  next priority is drafting proposals for financial support and sustainability. They  have plans to work on this in the near future.